Imation is a U.S. manufacturer and supplier of storage media, based in Oakdale, Minnesota. The European office is located in Hoofddorp, near Amsterdam (The Netherlands). The German headquarters are located in Neuss.
Early 1950s, 3M Data Storage was founded to manufacture magnetic tape for IBM tape drives. In 1996, separated the imaging and information division of 3M to Imation to be. The film division was sold to Kodak. imation holds over 250 U.S. patents on data storage.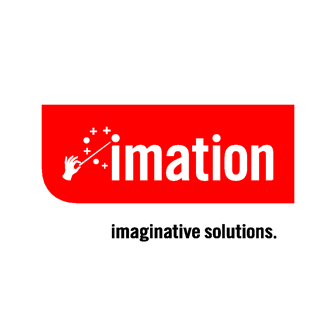 In the course of time, Imation extended not only through the exclusive distribution rights for storage media of IBM, Sun, StorageTek, Exabyte and HP (optical media), the brand portfolio, but also through acquisitions of brands Memorex, TDK Recording Media and ultimately XtremeMac.